Retaining Walls are designed and constructed to resist pressure of soil or sea walls. Large Blocks or small blocks, Fraco has it all. Retaining wall block can also can be used to create beautiful outdoor living spaces and incorporate multi-use spaces.
Redi Rock Block

Whether you need to protect a shoreline from erosion, create a bigger backyard, free standing patio, or make room for parking lot, Redi-Rock can help you. The size and weight of the block is an advantage over normal block. Fraco makes these at our plant. Block specs are 28 to 41' deep 46' wide 18' high. 1500-2500lbs.

Rosetta Outcropping Block

There is a giant difference between Outcropping and your average landscaping wall. The massive size and weight of the outcropping system makes it visually striking and extremely strong. Pieces are an eye-catching 2 to 6 feet in length, and 6 to 24 inches in height.

Rockwood Block

The lower profile of Classic® 6 provides a longer, smoother appearance while maintaining all the special features of the Rockwood Classic family of products. Made at our Plant.

Rosetta Dimensional Wall & Coping Cap

The Dimensional Wall Collection is a great choice for garden walls, freestanding walls, columns, and edging with hand-chiseled texture. Classic natural textures compliment a variety of landscape styles. Gery, Auburn Ridge, Fondulac colors.

Rosetta Belvedere Block

Inspired by the rolling hills of the English countryside, the Belvedere wall collection replicates quarried stone with more charm than any other man made product you have ever seen.

Natural Stone Retaining Wall

The beauty, history and exceptional quality of natural stone cannot be replicated by any other material.

County Cub® Garden Wall Units

Lightweight County Cub® units make it easy to enhance outdoor living spaces. Ideal for low walls as well as subtle transitions and landscape accents, County Cub garden walls offer a natural stone appearance.

Rosetta Kodah Wall

4 large, multi-textured unit sizes and corner blocks imitate snapped limestone.

Consistent block heights make installation a snap. Blocks can be used for retaining walls or freestanding seat and garden walls.
Rosetta Stone Wall Block
Rosetta Wall Block. There is a giant difference between Outcropping and your average landscaping wall. The massive size of the Outcropping system makes it visually striking and easy to install, so that your stunning landscape can be finished without frustration. This guide, created by Rosetta Hardscapes, includes layout ideas, installation diagrams, and other helpful tips you need to know when designing a new patio area. LEARN MORE Involved in masonry products since 1963 we've built a foundation of industry knowledge and genuine customer service. Kodah is a one-of-a kind large scale retaining wall. Its modern, linear proportions combined with its rough, quarried stone texture make it perfect for a variety of applications including garden walls and tiered walls. View All Rosetta Kodah Resources.
Rosetta® Belvedere
Rosetta Retaining Wall Block
Inviting, Enhancing, Enduring
The Rosetta Belvedere Collection is an ideal choice for garden retaining walls, two-sided seat walls, enclosure walls, and much more.
Rosetta Retaining Wall Block
Multiple unit sizes, along with an industry-leading 64 unique stone textures, give the Belvedere Collection an incredibly natural look and feel. The product has a natural stone texture on both front and back that makes both attractive freestanding and functional retaining walls possible. Because of Belvedere's dimensional shape, you'll find it is fast to install and leaves no waste. With natural color blends available, Belvedere is perfect for walls, columns, steps, and more. There's no shortage of creative possibilities!
Product Resources:
Rosetta Wall Block Designer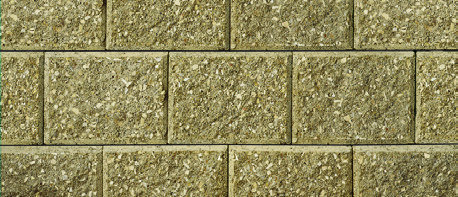 /
Photo Gallery
Rosetta Stonebridge Retaining Wall Block
div > .uk-panel', row:true}'>