As a Mac user your choices are somewhat limited when it comes to Usenet client. Not to be concerned though as some of the largest Usenet providers like Newshosting have Mac software. I use it on my iMac and it works great. You can also go the web router and use Easynews. Either way you'll have great service. If you already have a Usenet provider then I'd also recommend looking at SABnzbd, Unison, and NZBVortex.
Best Usenet Clients for Mac
Rank
Provider
Price
Upgrades
Search
Free
Free
Free
Free
Free
Free
Free
Free
No
Free
Free
No
$19.99
Free
No
We'll start with Newshosting since they include the Mac client with the service. Those who sign up for their annual special also receive free VPN access. You can enjoy unlimited Usenet with a nice client and VPN from just $8.33 a month. The Newshosting software will help you find content. You can even schedule searches to ensure timely downloads. The Mac client is very similar to their Windows version which is also good.
Easynews is all about convenience. I recommend the service for those who want the benefits of Usenet without installing any software. They have the only full featured web interface. You simply log into their site and use the web interface. From there you can search for content, preview, and download directly from your web browser. This is a great option for those new to Usenet. Their service starts at $9.98 a month.
SABnzbd hardly needs an introduction. The web-based client has been downloaded millions of times. It is free and open source. Given it's popularity, many popular search sites have integrated with SABnzbd. The client is a solid choice for those who are a bit more tech savvy. It takes some work to get it configured to work with popular sites like Sickbeard and CouchPotato but once you do it's a great set up. I recommend looking at the SABnzbd forums for help.
The Panic team discontinued development of Unison in late 2014. That's a shame since the newsreader was a great choice for Mac users. As a farewell gift they made one final version and are offering it free of charge. There will not be any future updates though. For that reason I would suggest going with a different client. NZBVortex is another good option. While it isn't free they do offer a stripped down version for testing.
SABnzbd Usenet Client: 2014 NGR Editors Choice Award. SABnzbd hardly needs an introduction for Usenet fans. The free, open-source Usenet browser has been downloaded over 5 million times (Windows, Mac and Linux). SABnzbd+ turns your web browser into a Usenet client. It lacks features for those who want to download headers or enjoy text groups.
Last Updated: Jun 18, 2020
Best Mac Usenet clients As a Mac user your choices are somewhat limited when it comes to Usenet client. Not to be concerned though as some of the largest Usenet providers like Newshosting have Mac software.
NZB Vortex if you want a native app. Otherwise NZBGet or SAB. If you don't want to use a webGUI based client like NZBGet, I'd suggest NZBVortex. Before I moved to NZBGet, that's what I used, and I liked it for its simple, uncluttered UI.
On this page we have listed the top 5 free USENET newsgroup newsreaders followed a list of all the free USENET newsgroup newsreaders that are to be found currently. We also make a list of the best USENET newsreaders (some are free and some are a one time fee).
In addition to USENET newsreader software you will need a USENET provider ( See our Top 5 Recommended USENET Providers for 2021 and some place to find content most easily done via an NZB site (recommended) or USENET Search Engine.
Top 5 Free USENET Newsreaders 2021
#
Name
OS
Details

1

Best Usenet Search Interface
Best Usenet Search Results
File Previews
Easy to Use
Usenet Access Included

2

Multi Platform Newsreader
Bundled USENET service
Quickly Scan Header Files
Good USENET Search

3

Free and Easy Binary Newsreader
Popular NZB Downloader
Responsive Web Interface
Automated Features

4

Popular NZB Downloader
Supports Multiple Platforms
Web Interface
Automatic Download Features

5

Basic Newsreader Functions
Offline Reading Function
Support yEnc
Multi Server Support
Details on the Top 5 Free USENET Newsreaders 2021
First Place - Easynews
Pros
✔

Best Usenet Search Interface

✔

Best Usenet Search Results

✔

File Previews

✔

Easy to Use

✔

Usenet Access Included
Cons
Easynews keeps raising the bar for the Usenet community by combining high-speed Usenet access with a web based, mobile ready newsreader interface. Avoid the cumbersome process of setting up, registering and configuring Usenet service, newsreader software and an NZB index separately. Just open your preferred web browser to Easynews and you're all set.
The newsreader's web interface is well designed and intuitive. Plug in your search, choose a file type from a dropdown menu, then hit enter. All results are displayed cleanly on a single page with infinite scroll. Each result includes a file preview and details like newsgroup, post date and file size.
To be clear, you can use your current newsreader and NZB index with Easynews if that's your style. Enter news.easynews.com for the Usenet server address into your newsreader for unlimited downloads, fast speeds and access to the largest Usenet archive with the best binary and text retention rates of any Usenet provider.
Best Usenet App For Mac
Second Place - Newshosting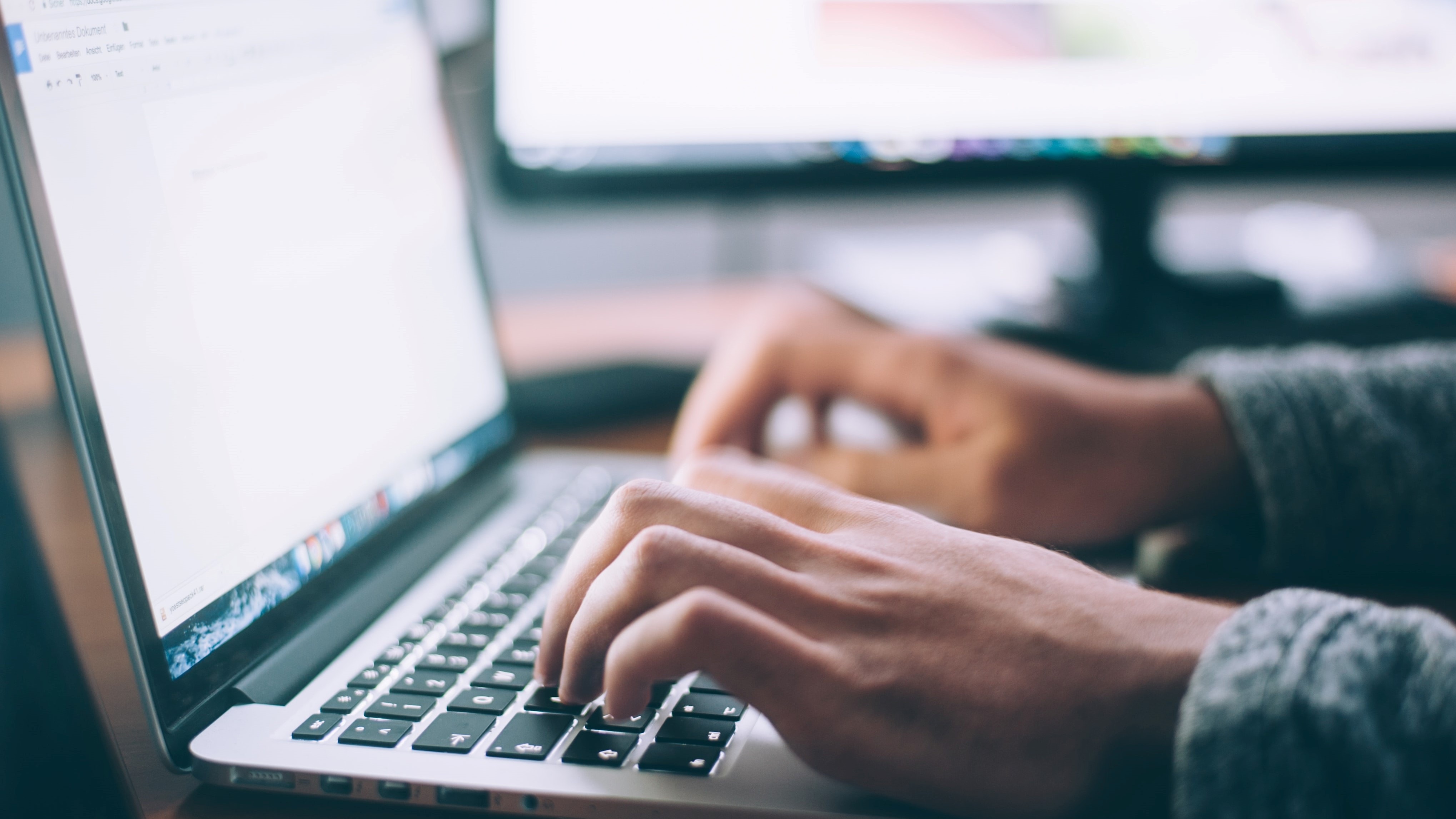 Pros
✔

Quality Software

✔

Search USENET newsgroups
Cons
Top Usenet provider, Newshosting, provides a newsreader software that runs on multiple operating systems and has several impressive features that enhance search and downloading activity.
Third Place - SABnzbd
Pros
✔

Low Impact on your device

✔

Supports multiple languages
Cons
SABnzbd is a popular binary newsreader and NZB downloader that runs on multiple platforms.
It is completely free and has several impressive features that improve your whole Usenet experience.
Fourth Place - NZBGet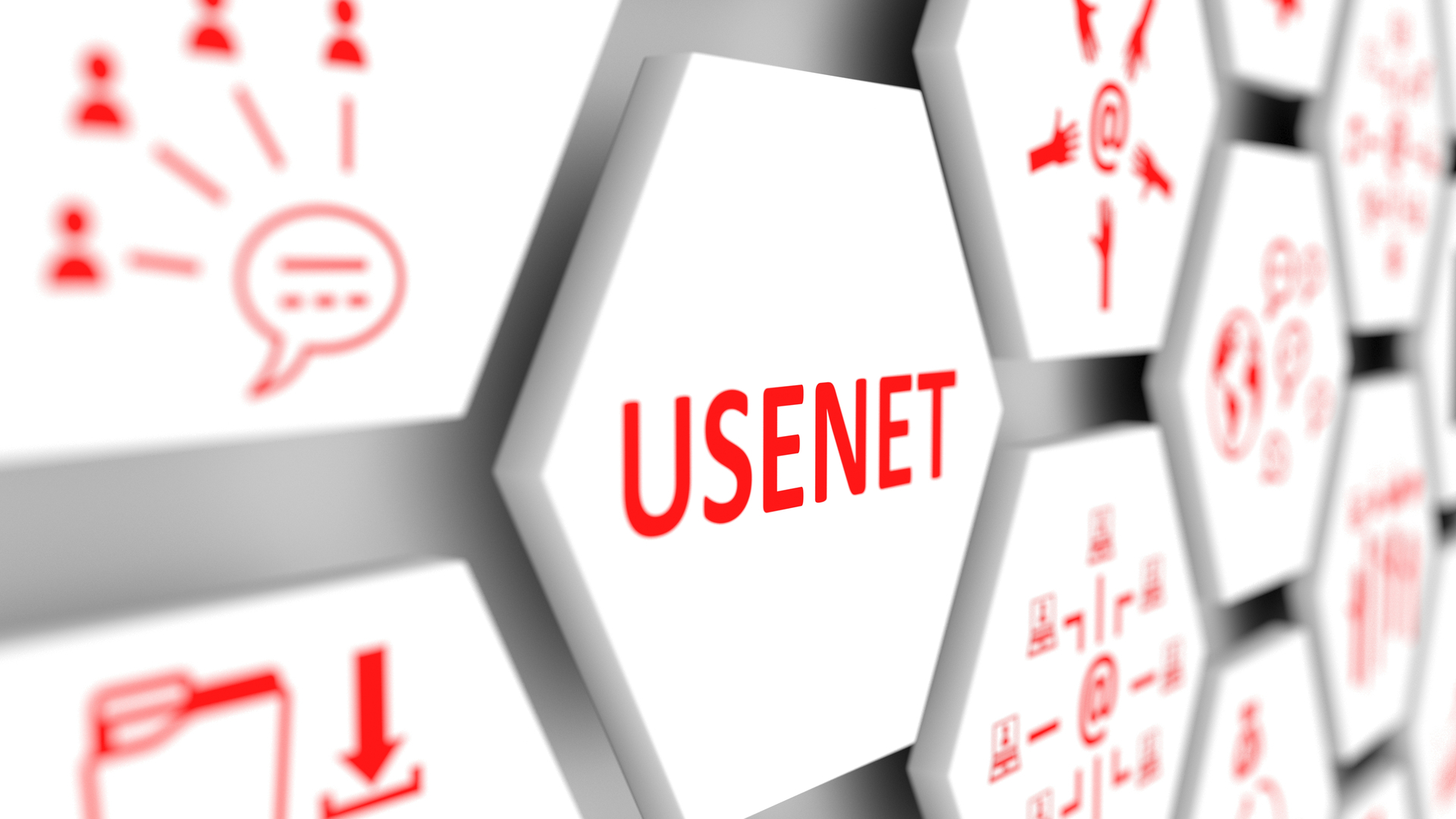 Pros
✔

Multiple Configuration Settings

✔

Can be integrated with popular indexers
Cons
✖

Less User Friendly than SABnzbd
NZBGet is a popular and solid piece of Usenet downloader that has constantly been improved since its inception.
Its most recent version was released in 2019.
Fifth Place - Pan
Pros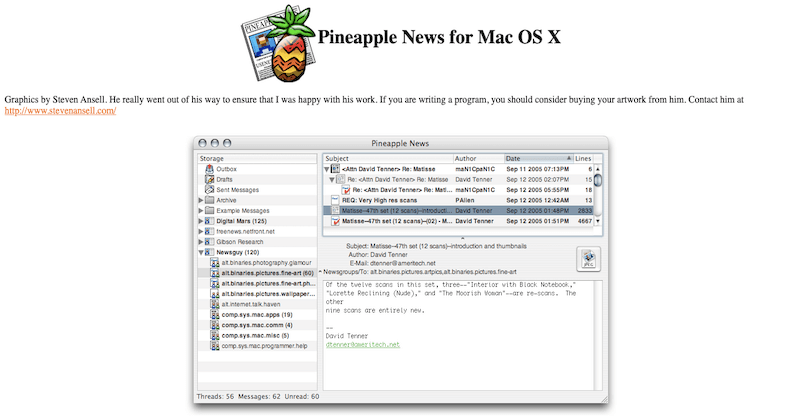 ✔

Advanced Sorting Function

✔

Download Task Management
Cons
Pan is a Usenet newsreader that runs on Linux, MacOS X, Windows and BSD systems.
It is a good newsreader for text and binaries; however, Pan was not designed to handles NZBs.
Five things to consider when choosing a free USENET newsreader
Search Ability some USENET newsreaders such as Newshosting Newsreader come in with a free built in search mechanism whereas other USENET newsreaders only download NZB files and are not able to search USENET in any way. Whatever choice you make you will need to have a plan for how you are going to find the content you want. If you don't search within your USENET newsreader then you would need to search USENET via NZB sites or a USENET search engine.
OS Compatibility Many of the USENET newsreader currently are platform independent such as Thunderbird, NZBGet and SABNzbd, be sure to check our list to quickly verify whether the newsreader you are interested in works with your intended platform.
Easy of Use some USENET newsreaders are easier to setup than others. One of our top recommendations, Newshosting really doesn't get any easier just download and run the installer and you can search by group or by search term. Easynews is also another very easy choice. While Newshosting Newsreader and the Easynews Webapp are free only if you signup for their USENET service, remember you will need to pay for USENET access in almost all cases. Only a few limited exceptions for completely free USENET access exist.
Headers vs NZB Compatibility In some cases you will want to download the latest USENET headers or message subject headings from a USENET newsgroup to see what is being posted. Not all browsers support the downloading and browsing of USENET headers. Some USENET newsreaders such as NZBGet and SABNzbd would be better called NZB downloaders as with these USENET newsreader you are not able to easily scan the latest message headers in a USENET newsgroup. In some cases you might not need this nor be interested in the ability to download USENET headers as you might be using only NZB sites for finding your desired content.
Performance Some newsreaders are faster than others. This can be a very important point if you are trying to install a USENET newsreader on a low powered small CPU device such as a Raspberry PI. Our best example of a fast and efficient USENET newsreader would be NZBGet. Other fast and efficient options exit such as PAN and SABnzbd but NZBGET is the clear winner for this category. See list below.
Below we have listed the most popular free usenet newsgroup readers. There are a few others out there but the free newsgroup reader list below is the best of the best.
All Free USENET newsreaders
Name
OS
More Detail

Multi Platform Newsreader
Bundled USENET service
Quickly Scan Header Files
Good USENET Search

Free and Easy Binary Newsreader
Popular NZB Downloader
Responsive Web Interface
Automated Features

Popular NZB Downloader
Supports Multiple Platforms
Web Interface
Automatic Download Features

Basic Newsreader Functions
Offline Reading Function
Support yEnc
Multi Server Support

Streaming newsreader
SSL Support
Multi Server Support
RAR and ZIP file Support

Automatic Video Library Manager
Python Script
Integrable with SABnzbd and NZBGet
Supports Usenet and Torrent

NZB Binary Downloader for KDE 4
Solid Graphical User Interface
Automatic file verification/repairing
Also works on portable OS like POSIX

PVR that automatically downloads video files
Fully Integrable with NZB downloaders
Reads RSS Feeds
Automatic Failed Download Handling

Searches and Manages Video Files
Usenet and Torrent Support
Integrable with download clients
Automatic Downloading

Mutli Server Support
Downloads Binaries
Message Filter
Delphi-based

Mail Reader and Usenet Client
Very Basic Newsreader functions
Supports multiple servers
Supports multiple platforms

Full Download Control
Impressive Search Features
Multiple Server & Connections Support
Easy API for Beginners

Java-based newsreader
Supports Multiple Servers
Extracts, Repairs & Unzips
Built-in yEnc- and UU-decoding

Supports Multiple Servers
Handles Multiple Downloads
Easy to Use Interface
Automatic Repairing and Extraction

Multi Server Support
Supports Various Search Engines
Auto PAR and RAR
Full NZB File Support

Newsreader for MacOS
Multi Connection Downloads
Newsgroup Search
Modern and Easy to Use interface

Usenet browser and Newsreader
Auto unRAR and PAR Technology
Servers optimized for speed
Text, Binaries and Images Filtering

All-in Internet Suite
Very Basic Newsreader Functions
Mail & Newsgroups Functions
Built-in Web Browser

Multi-threaded Usenet Newsreader
Handles Binaries
Multiple Search Commands
Supports Multiple Languages

Usenet Newsreader for Mac OSX
Primarily an Offline Reader
Basic Newsreader Functions
Supports Multiple Servers

Video Collection Manager
Full Integration with NZBGet & SABnzbd
Manual or Automatic Search
Good User Interface

Audio Collection Manager
Full Integration with NZBGet & SABnzbd
Manual or Automatic Search
Good User Interface

Very Traditional Usenet Newsreader
Read and Respond to Posts
Works on multiple platforms
Multilingual interface

Open Source Newsreader
Capable of Binary Decoding
Flexible Display Filters
Implements scoring system

Linux Binaries Downloader
Not a full-featured newsreader
Supports Multiple Servers
Download Queue Manager

Simple Setup
Streamlined Search
Automated Downloads
Multi Platform Support

Focused on NZB file downloading and extraction
RSS Intergration
Multiple Downloads
Easy and Simple to Use

Secure and Free NZB Downloader
Simple User Interface
RAR and PAR2 Handling
Multi Connection Support
Some other free usenet news readers are not listed because they are very outdated and not even worth your time especially if you are looking to download binary files.
Additional Free USENET newsreaders tips
If you want something free and you are going to participate in only discussions and not binary downloading then Mozilla Thunderbird is the perfect free USENET news reader. Thunderbird is available for every platform Windows, Mac and Linux and despite a slightly more complicated installation and a few hidden configuration option, is a very good piece of software. Check out our review of Mozilla Thunderbird here.
Another USENET newsreaders to consider would be the Newshosting Newsreader. Newshosting's newsreader is able to use NZB files to quickly download USENET binary files, search USENET and participate in USENET discussion. Yes you need to sign up for Newshosting USENET service but if you want to use USENET you will need to buy access for at least one provider.
Finally, If you are only interested in downloading binary files from Usenet via NZB files or if you want to automate you USENET usage with PVR applications like Sonarr or CouchPotato then typically your best options would be one of two programs. and you want something free then essentially you have just a few choices
Best Usenet Software
SABnzbd this is a web-based USENET NZB downloader meaning that SABnzbd installs it own web-server and the user interface is web-based. SABnzbd continues to make improvements and has a large base of fans that are happy with their software.
NZBGet similar to SABnzbd, NZBGet is a multiplatform USENET NZB downloader which runs it own web-server. NZBGet is different in that NZBGet is optimized for low powered CPUs. NZBGet is written in C++ and designed to achieve maximum download speeds while very little system resources.We hope you find these tips helpful. Be sure to give these free USENET newsreaders a try. Also be sure check out our list of best paid Usenet newsreader software in addition to our list of recommended USENET Providers for 2021 .